The Sumba Foundation
In 1997, as we were developing Nihiwatu Resort, a core component of our project was to include our neighbours so they too could benefit in our vision of a sustainable and responsible resort. In those days the local villagers in this area had no access to medical facilities, they had no easily accessible safe water available to them, and the education system was nearly nonexistent.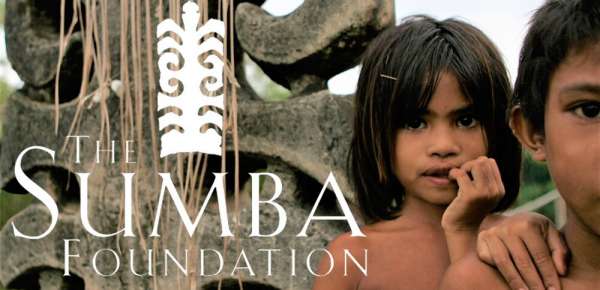 It was a dire situation, living in extreme poverty was the norm. It was clear to us that there was no way we could build any hotel, let alone a 5- Star resort, without doing something substantially positive to improve their lives. To that end we set out to create what would become The Sumba Foundation. With the help of friends the Foundation was officially established as a 501 ( C ) American non-profit organisation. Since then, with the support of our guests, the Foundation has improved the lives of tens of thousands of Sumbanese throughout the island. Please take the time to see what we are doing at www.sumbafoundation.org.
Sustainability
Haweri Estate is also a carbon neutral establishment; to offset our carbon footprint we calculated our carbon footprint and planted 164,000 Teak trees to get Haweri to carbon neutral. Waste water from our accommodations and public area is treated in small bio- mass treatment plants and recycled to water our locally sourced plants that require minimum water to survive during the nine month long dry seasons. The estate utilizes the most efficient energy saving lighting and utilities systems throughout the property, and during construction only certified sustainably farmed timber was used and most other materials were sourced directly from local growers of bamboo and grass.
COVID-19 Protocol
Fortunately, on Sumba, the Corona virus has not been an issue. The government hospitals and clinics, and also the nearby Sumba Foundations clinics which we support, have been operating as normal with no indication of increased patient visits or mortality in the villages.
We are pleased to announce that all Haweri Estate Staff and all Nihi Sumba Staff have been vaccinated against Covid-19. Since the start of the pandemic in 2020 all of Haweri Estate staff, and Nihi Sumba staff, have been tested regularly and we have also been closely monitoring their family's health. Haweri staff is required to wash and disinfect hands before entering the workspace. All staff carry hand disinfectant and a bottle of alcohol spray in their pockets, and of course they wear a mask at all times. Our kitchens are sanitized twice a day and all food supplies purchased at the markets are disinfected before entering the kitchens. Our housekeeping staff diligently disinfect areas at the entire Estate. Everything that can be touched is sanitised with alcohol and regularly wiped down.
As the world opens up for business you may find yourself seeking out a unique and private place to enjoy with loved ones, a place where you can disconnect by reconnecting with nature in a safe and secluded environment. Haweri is that place.

Our Guests Said ...
Haweri is not just another luxuxy Beach Villa secluded and away from the crowds eyes. The creators of this unique paradise care about the local Sumbanese, having a real impact on the island through their impressive work with the Sumba foundation. We will be back again and again.
How can we thank you enough for these magical days and evenings. Such a special place to share with friends and renew our vows. We will never forget this trip. Thank you Claude and Petra for creating such a magical place.
Our nine year old summed it up perfectly - "Mum this place is paradise, no really!" A perfect harmonsy of nature, Sumbanese culture and beautifully understated elegance. The staff were attentively wonderful and charming people. Terima kasih!
A dream come true! I don't want to wake up. Thank you for such an amazing week and for sharing your slice of paradise with us. There is really no other place like it on earth.
We saw a dream the minute we set our feet on a magical Island Sumba, I couldn't ever possibly imagine the quality of holidays we would have at the Haweri private resort. We traveled all around the world and have seen so many exotic and beautiful places. Apparently we have seen nothing, until now. Well preserved local culture for many centuries combined with the wild nature and yet absolutely luxurious private villas. Unimaginable unearthly experience. If you want to be alone, connected with the nature, yet having most warmest and impeccable service, if you want to see the mesmerising sunset sitting by the ocean or riding a horse, if you want to try delicious Indonesian fusion food or want to catch a fish and cook it yourself on a wild fire, if you want to count millions of stars with refreshing breath from the ocean by night or simply surf on the most consistent left wave in the world, If you simply want to live a dream, that's the place to be.
Missing my favourite place on earth to photography, surf and chill! Haweri tucked inside Nihiwatu resort on the magical island of Sumba! See ya soon I'm coming!
Nihiwatu is a very special, unaffected place. The experience is unlike any we have ever had because of the beautiful location, amazing staff, intimacy, and view into the culture and people of Sumba. Surfing, scuba diving, fishing, hiking to an awesome waterfall and mountain biking are just a few of your options. Or relaxing and enjoying being unplugged from your busy life. One of our favorite vacations ever. All the rooms are amazing, we stayed in Haweri, with its own pool.